Okay, so you didn't grow up Jewish or Christian and you need a little help this week.  It's Holy Week for Christians, and Passover begins Saturday for Jews, so here's some key resources to help you understand the days, their history and peoples' observances.
ReligionHeadlines, one of the several websites affiliated with Religion Newswriters, @ReligionReport,   has several backgrounders that can help on Judiasm.  It links to an about.com page with resources on the basics of  Passover and common questions about Judaism.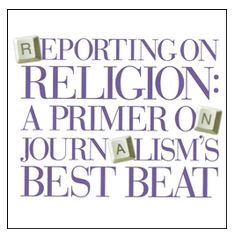 ReligionWriters even offers this primer on how to cover topics related to spirituality and religion and several tools such as links to statistics and story ideas.  It also updates a list of links on current topics on this beat.
I like BeliefNet for background on religion, as well as for trends and current stories. If you need some background on the various holidays this week, see this Holy Week section.
A final helpful resource is Religion News Service, (RNS) , @ReligionNewsNow, with news stories about current topics and activities of the various religious bodies in the U.S.