Today's great Google tip is how to find more sites like one you know of.  Especially if you are researching something that is not very common, you might need more information than the one specialized website you have just found. That's where the related search comes in.
If you use this format you can find similar sites to one you found helpful:
"key word" related:website-url
You put in the website address, minus the "www" for website-url
For example, if I run a website for a Central New York interfaith group, Women Transcending Boundaries.  If you came across this site in researching something related to interfaith issues, you might want to find other similar sites.  So try this search in Google: related:wtb.org, Here is what would come up: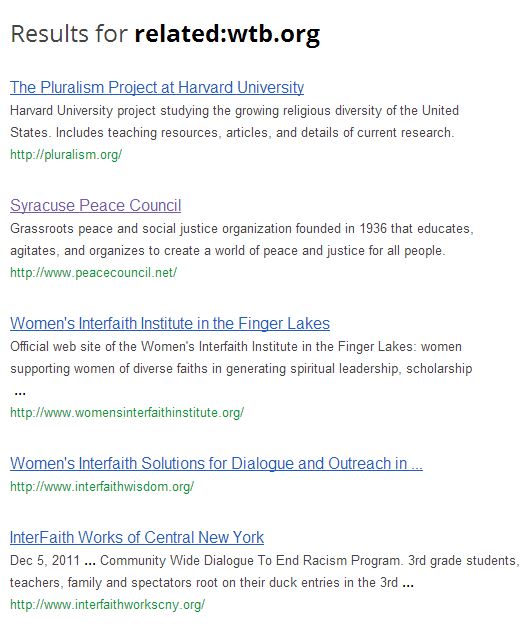 Try it the next time you need more information on  topic.