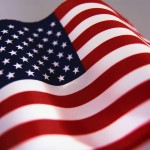 Memorial Day brings thoughts of veterans and I was surprised to read in Kaiser Health News  (KHN) today that 10 percent of veterans under 65 go without health insurance. They're not getting help through the Veterans Administration and they account for nearly five percent of the total uninsured in the USA.
When I'm trolling for story ideas I find the Kaiser Daily Health Policy Report a great story-generator. Or maybe its easier to create beat lists in twitter and follow it there @KHNews .
One website story that caught my eye today was that school nurses are being let go.  This is one of its many curated posts, with information and links from several information sources.
Check out the list of topics at the right for background on each.  You also might find leads to follow up stories in its Health Care in the States section.
Kaiser Health News is a nonprofit whose goal is in-depth coverage of health care policies. It's related to the Kaiser Family Foundation of Menlo Park, Calif.
Leave a comment below about which online sites you find helpful for story generation.