I'm giving a big shout-out to Barry Swartz at Search Engine Land for the tip that we can again search Google News for stories from the past. This option has been gone for more than three years.
So all you reporters and producers who have had trouble doing research because your news organization doesn't pay for a database and you can't access one electronically via your local library — this is a Christmas/Hanukkah present for you.
You can search the Google News archive back through 2003. This can help you confirm facts, check details and do other research.
Here's how to find it, because it's not real intuitive:
Put a search term in the Google search box
Click on "News" (under the search bar in red)
Click on "Search tools" to the right of News
Use se the pull down menu "Recent" to find "Archives"
Here's a visual representation: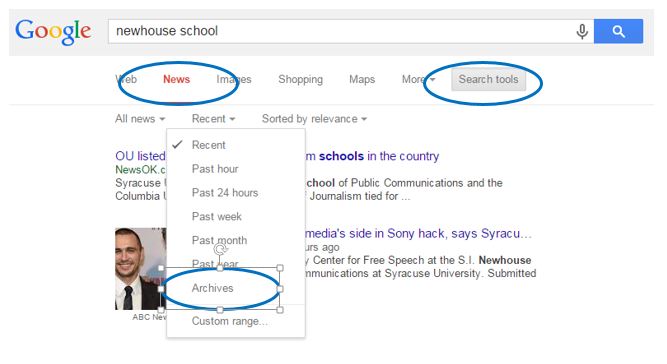 I just tried it with this search: Cuba and diplomacy  and found 57 pages of stories including some in 2006.
Thanks, Google!