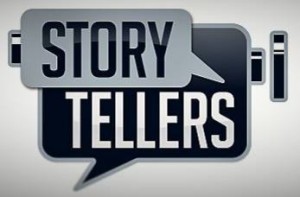 It's going to rain all week where I live in Syracuse:  Spring blahs with summer not quite here. It's a  time for inspiration and we all need inspiration in our work.
I found it at the TV Storytellers facebook page and website.  Here is a community of good storytellers sharing their work and some of the best in the business giving comments back. I love the attitude with open, frank questions about "here's the situation….did it work."
You can learn about ways to enhance low video stories, revel in the creative turn-of-phrase of some great wordsmiths and borrow ideas to strengthen your reporting. It offers a tip of the week, a story of the week and discussion groups.

Matt Mrozinski (now at WTHR, Indianapolis) started this as an in-house facebook group to build up the storytelling at his station and it morphed into an open group nationwide. with archives courtesy of Amanda Emily.  The site says more than 5000 members read it.
Also follow @TVNStorytellers.  Follow, read on facebook or on the website.
And a hat tip to KerenHenderson for reminding me of this site.