I just talked with a student who is being graduated in December about how to look for jobs. So it's that time again.
Earlier I posted a list of six free job sites for those interested in jobs in radio, TV or online. This post is about how to use one valuable resource in researching before your phone interview or on-site visit.
Borrow from the expertise of the  advertising world and use a database, Kantor Media SRDS, that advertisers use to research a market.
See if your university or nearby public library has a subscription. Much of the information there — media,  affiliations, market size, competition, demographics — can also help you prepare for an interview at that media outlet. You can find information on TV stations, radio station, group owners, consumer magazines and newspapers.
Here's a couple jump starts with the database: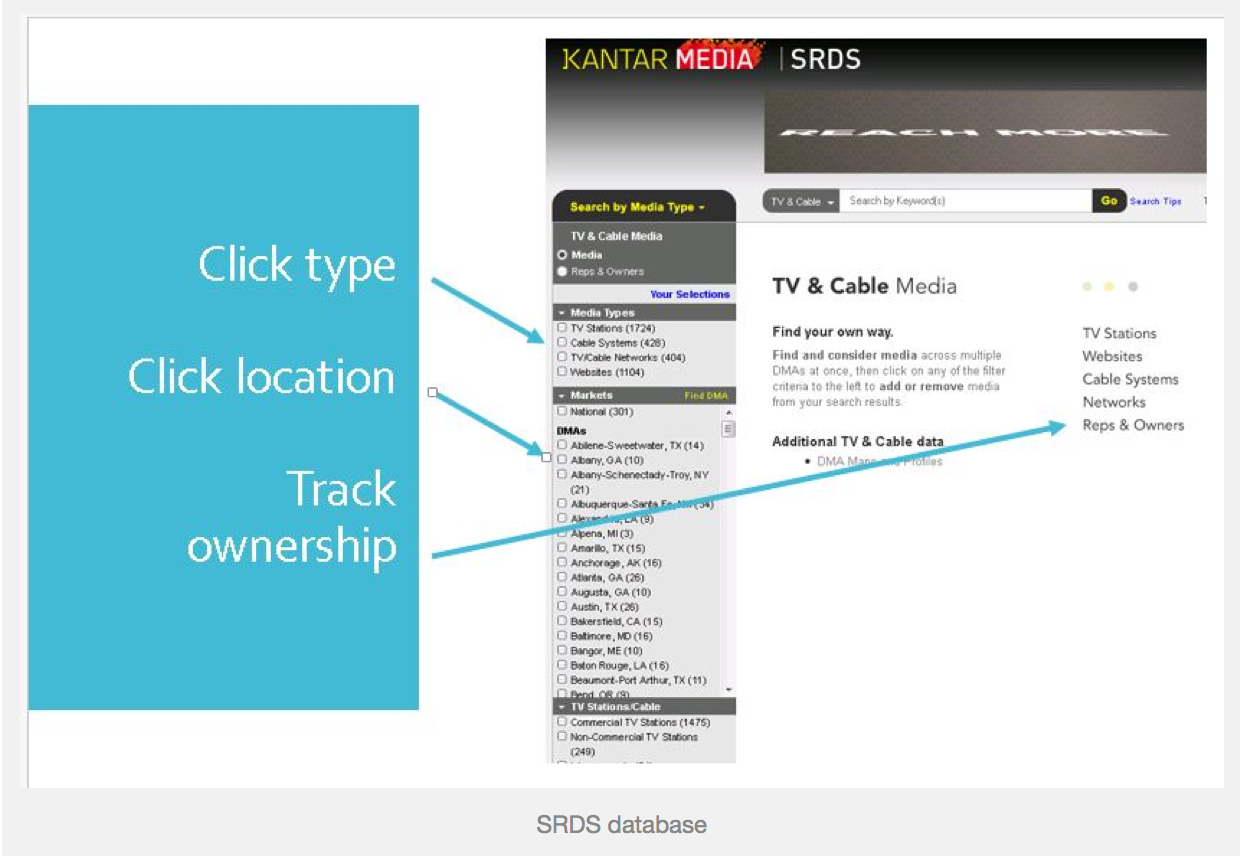 And to get a map of the area, i.e. so you can pitch stories for the region, or have an understanding of the reach of that news product: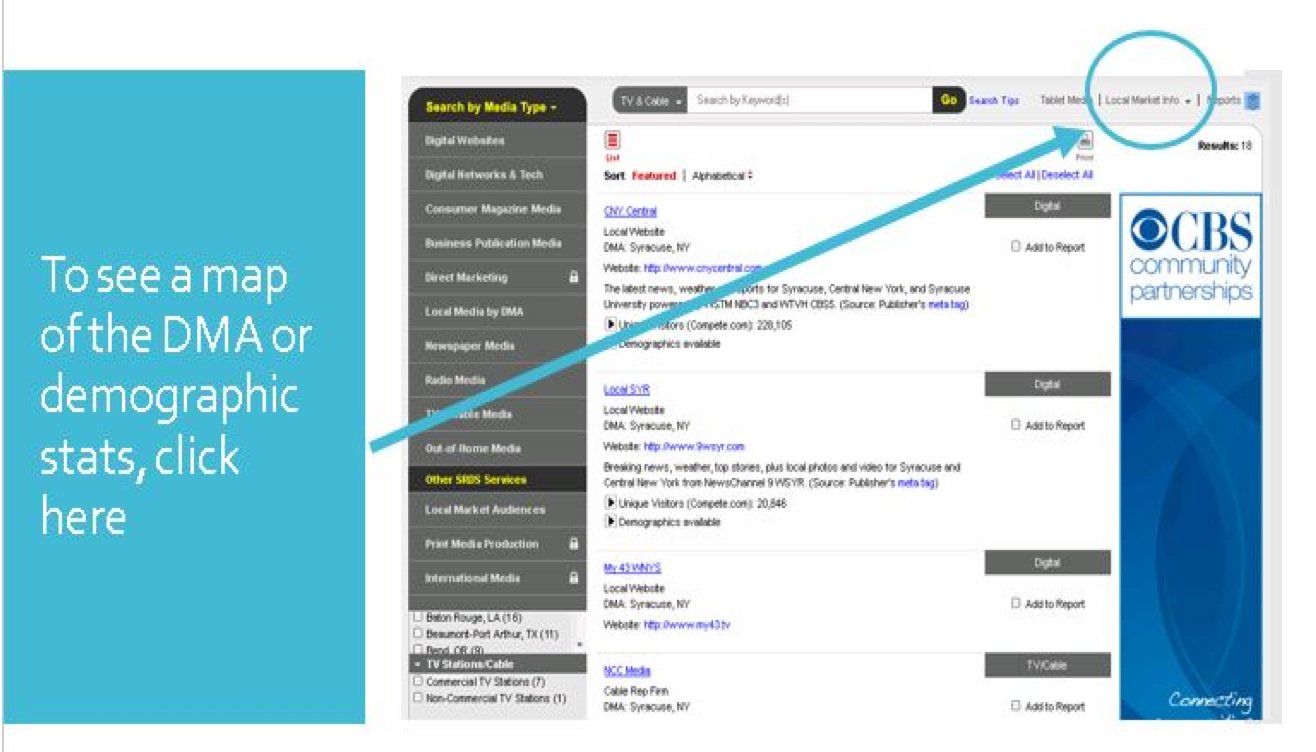 SRDS can be a valuable tool. Let me know if it helps you in your research related to your next job.