This month marks the 50th anniversary of the Freedom of Information Act, which gives citizens, as well as journalists, insights into the workings of their government. Under this law, citizens can ask for any records kept by the government.  They can be in paper, disc, video, code or any form.  There's a similar public records law in every state.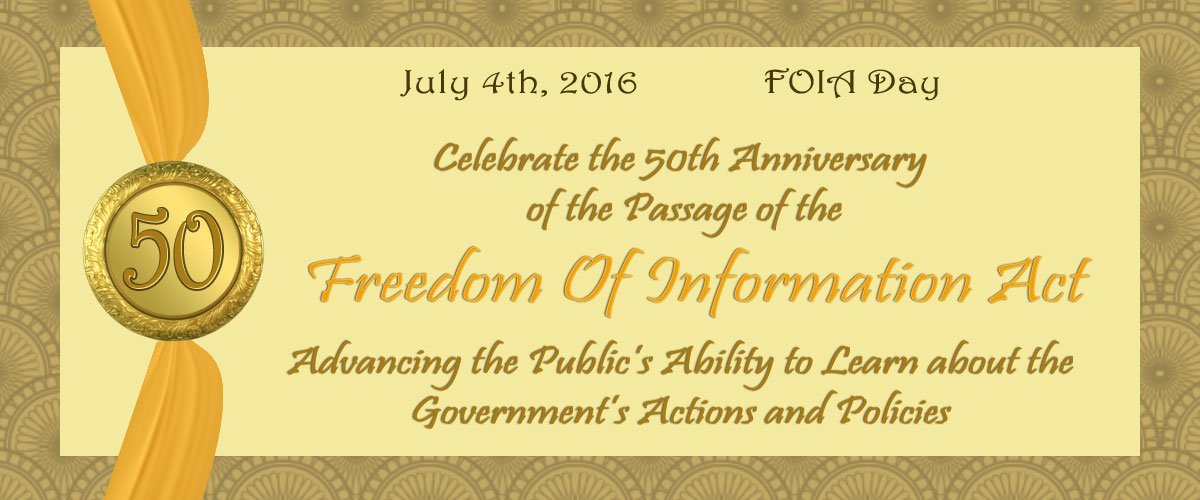 Why? Because they are the public's records. And the public pays for people to keep those records. In a democracy, people have the right to know what their government is doing.
Sure there are a few exceptions. The biggies at the federal level are intra-agency materials, i.e. drafts before decisions are finalized. And of course, national security. At the state and local level the most frustrating exceptions are when an investigation is still ongoing.
But I tell students, presume the information is available and make the government agency tell you why you can't have it.
So to celebrate the anniversary of the FOIA, and to help your reporting, I encourage you to find a local, state or federal agency that has some records that might beef up a story or net a story for you.
And it's so easy. You just write a letter.
No, wait, a website will actually write the letter for you.
And in case you're interested, the federal act has just been improved and here are the details on how.     If you're interested in all that's going on with FOIA, check out the hashtag #50DaysofFOIA.