WHTM-TV's Amanda St. Hilaire says her trick for finding good stories is to file public records requests every week.  A general assignment reporter,  3.5  years out of college and at her second station, St. Hilaire says these requests net a bounty of documents and hidden stories no one else in her newsroom or across town has found.
Public record requests are not just the province of investigative reporters, she adds, urging other general assignment reporters to do so.
In this story from June, Amanda showed viewers how the tuition costs at state-owned Pennsylvania universities nearly doubled in 10 years, far above the rate of inflation.
The story started when Amanda read about an Auditor General's combined report on all 14 universities. She filed a request and got the administrative payroll for non-union employees, in both electronic and paper form.  Although it took many hours to go through all the paperwork, she says, she found that to be the best way to get the big picture.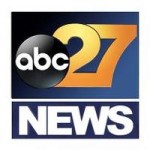 Amanda credits her managers for knowing that it takes time to do such stories. They gave her two days away from daily reporting to muddle through the documents, and she  spent  more hours of her own time on them.   But this story, and two followups that she also pulled from the data, got high viewer reaction and engagement, she says.
"My email blew up from parents who were outraged that tuition gets raised every year and that people are getting these big raises," she said.
Her tips for making public record requests:
"Request just for the heck of it," she says. "Even though it is a time investment, if it has to do with numbers, it likely will be a good request."
Keep your requests in simple language so that the person who has to respond understands what you want. She uses a form from the Pennsylvania Office of Open Records.
Be specific in what you want.
Ask for records over a five-year period so you can see the trends. "There could have just been a freak year," she says.
Do the math twice. Then have someone else check it.
Explain to viewers the process you went through to get the story. "If you put that much time and energy into something, show your viewers that."
If you've not done public records requests, it's not hard. See this ReadyReporter blog post for online websites that write the letter for you. And if you need a contact in your state about access to documents or meetings, check out this state-by-state list from the National FOI Coalition.
Note: Amanda explains that the biggies in higher ed, Penn State, Temple and Pitt, are technically not state institutions, just state-related, so they are not covered by the public records law.