So how great would it be if you would just talk about what you need to know and immediately your hand-held device would interpret what you say and send you relevant information about places, subjects and facts that you're talking about.  Forget typing in Google – this would be virtual, immediate search. Almost like mind-reading.
Forget the imagining, it's here.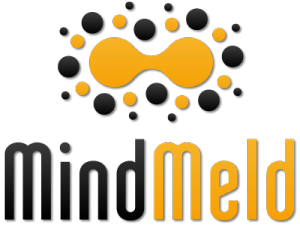 I heard about MindMeld from tech guru Amy Webb at a conference last fall. It finally came out a few months ago and I have given it a try. It is pretty amazing. Not perfect yet, but I'm sure, like all tech, it's only going to get better.
I clicked the button on the IPad app and said key words, "Syracuse, "homicides" "2014." Immediately I got news articles about homicides in my city.  Not all were 2014 but I did find some helpful information.
Then I tried a more personal search,  "what to do in Banff and Lake Louise," since I'm headed there next month.  However it thought I was saying "Dan in Canada" and "Dampg Bmm FF" and advised me to use a microphone!  But one of the 10 keywords that popped up is Lake Louise, Canada, and when I clicked on it I got the local tourism site, 2 hotel sites and information on the national park there:
MindMeld is available for Iphone, Droid and IPad.  It's from Expect Labs.
This is going to be the new way we search.  It's called "anticipatory computing" and is a type of new genre of virtual personal assistants.  Check it out and let me know what you think.