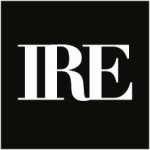 More than 1200 journalists are in San Antonio for the annual conference of Investigative Reporters and Editors. If you've never been, put it on your list for June 2014 because you'll learn a lot from reporters ready to share their inside secrets and best tips.
Here are five practical tips to help you be a better reporter:
1. Ryann Grochowski, from Investigative Newsource says four databases that every newsroom should have are:
Voter registration files.  This helps in backgrounding people and confirming addresses.  Some states require phone numbers so it can be a great way of tracking down people, as well.
Campaign finance data as a look up, to confirm addresses and see relationships
Dog license database.  People who don't give out their address or phone number elsewhere don't want to find Fido when she runs away, so they keep their information current.
Property tax records. Many counties put them online for searching.
2. Margot Williams of NPR says that you can track who in your area is applying for H1B visas and green cards by downloading the U.S. Department of Labor Emplyment an Training Adinistration. You won't get names but you will get the company/individual names, the job titles and salaries.
3. To be a better searcher on Twitter filter for location. For example: Near:Detroit #arts within:10mi
4. ProPublica has cleaned up data and organized it to make it easy for you to use in stories for your local area.  Check out what it has for nursing home problems, doctors receiving payments from pharmaceuticals,  recipients of stimulus money and more.
5. Banjo is the "fastest way to get eyes on the ground" for breaking news, says Jennifer Peck of Banjo. It compiles postings/photos/info from Twitter, Facebook, Pinterest and Foursquare that has a location to it. More on that in another post.