The government has made it easy — bet you don't see those words too often!  Easy to find out government recalls. One site,  Recalls.gov, encompasses six federal agencies listing recalls ranging from food to tires to cosmetics.
You can search by topic:
Beyond recalls,  you can learn safety tips to write into your story.  The site also allows you to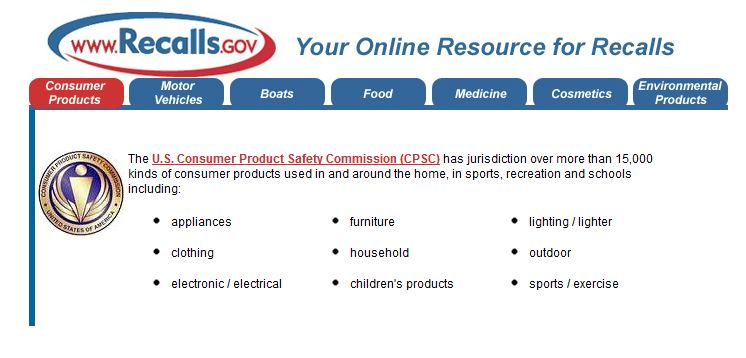 search by agency. Consumers can report a dangerous product, too. 
And here's a great help. You can sign up for an email list to get notices of recalls for certain types of products or by agency.  Nothing like having story ideas come right to you!  Or download the recall app.