You're writing stories today about Super Tuesday.  And is it Super PAC or super PAC?  AP style calls for the latter.
Well, it's been, hm, how many years since I had my last AP style quiz in college. Okay, I don't want to say. And many of us on the broadcast side, who have spent so many years writing for the eye (radio and television) could use a refresher now that we are filing digital stories as well.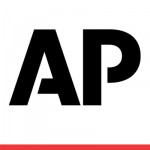 Check out this AP advisory for the correct style on political terms.  For example, I'd forgotten, if I ever knew, that first lady is not capitalized, it's not a title.  We are to capitalize legislature when it comes after a state and thereafter.  It's fundraiser but front-runner. 
The one I really don't like is congressman and congresswoman. I think it is important that news organizations model non-sexist terms so I have my students use congressmember.
What difference does it make if you don't get the capitalization right? As I tell my students, inconsistencies undermine credibility.