Public records have a lot of information about people, as well as records.   Here are 5 tips for ferreting out people through government records:
1. Get the county or region's pet registry. People who won't give their names or addresses to anyone will always want their lost pet returned and will register it.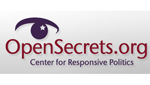 2. If the person is politically active, check state campaign finance reports or the federal reports at Open Secrets or the FEC.    Occupations and addresses are usually listed.
3. Many governments put property tax or real estate information online. I regularly do an exercise with my students to find my home address, spouse's name and the type of home in which I live.
4. Pipl aggregates a lot of data on the web and says it searches "the deep web." It's a long shot, and avoid the sponsored links at the top, but sometimes it can prove helpful.  Obviously, it's best for people who have an online presence.
5. If you are tracking a top person at a company whose stock is publicly-traded, check out the Securities and Exchange Commission's Edgar database. It gives info on the company but also compensation for top executives.