Get your new year off to a good start with a new plan for how to diversify your sources. Here are 5 tips: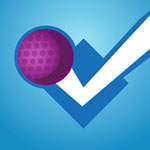 1. Need a real person, not an official?  Someone who is "living" the story you are doing?  If your story related to a location or venue, here's a wild idea: Check Foursquare, the venue-based social media app.  The person who checks in the most at a venue is called the "mayor."  He or she probably knows a lot about what goes on there.  The mayor often has a psuedonym, but check the mayor's links to twitter or facebook and you can often figure out who the person is.
2. Check directories at governmental offices. See if your city or county has a phone directory on line. Or sometimes departments have them linked off their websites. For federal employees, check this US Government directory
3. Many professionals must be licensed and states often publish licensing databases online. Check your state to see if it has a directory like New York does.  Also consider Findlaw, a directory for lawyers or the AMA's Doctor Finder.
4. When you need an expert in a particular field, check out Julian Sher's fabulous list of lists of experts. Especially if you work web or radio, you don't necessarily have to have a local source.
5. Many people, especially newsmakers, still have landline phones.  Remember you can find any published numbers in online phonebooks such as White Pages or Anywho. For  international numbers, try "Infobel  or Numberway