Available for all 50 States, plus DC and Puerto Rico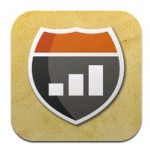 New to a state and want to find out the government players? Need to track legislation at the statehouse? Want to be notified when bills pop up on a certain topic in your state?  A great new tool helps you do all this and more to keep up with state government. The Sunlight Foundation has recently released Open States, a website and mobile app.
Citizens, as well as journalists, can use Open States to:
find one's local legislators
see how s/he voted
correspond with the legislator
track bills and/or get emails about bills and topics with Scout
map the district in which one lives
find an archive of bills from past sessions
track similar topics, such as gun safety laws, across states
Plus is offers much more. It scrapes state websites for data – -get this — every night! So it's up-to-date.  I'm amazed by all the coding that makes this possible.
The quickest way to learn how to use this great tool — is by watching this four minute video.
The website and mobile app are a project of the Sunlight Foundation. It's a seven-year old non-profit begun by securities lawyer Michael Klein with a purpose to use the Internet and new technology to make government more transparent. The foundation is a  reputable organization with a veteran of campaign disclosure heading a staff of about 40. The advisory board includes  notables, such as execs from Harvard, Wikipedia, and Apple.
If you're interested in how a "community" of developers built this using  open-source, this video explains it. And for you data hounds, Open States  offers all its data, including the  API, bulk downloads and the Open States iOS Application.