update: I received an email after  I registered saying the project is still in development and only a few beta testers are using it now and others of us can test it out in a month or two. . For more information see this Google users group or follow on Twitter @foiamachine.
Daily reporters often don't think they have time to file FOIA requests. And if they do, it's hard to keep track and follow up on them. Here's a new tool that might help because FOIA requests can be a great story generators.  The Knight Foundation has funded a free, open-source FOIA Machine which is hosted by the Center for Investigative Reporting.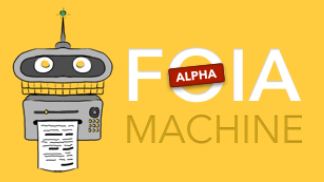 Through it you can write requests and easily track them. It will help you stay organized!
The site is looking for some testers as it refines the system. If you're interested, contact info@foiamachine.org or sign up on the homepage.  For more information here is the FAQ section  and the  users group on Google.
I hope it works!