With the attention paid to mental health issues recently —  thes shootings at the Sikh templeand Colorado movie theater, as well as the guilty plea of the Arizona shooter — I checked out what I had in my list of helpful sites for learning more about mental health issues.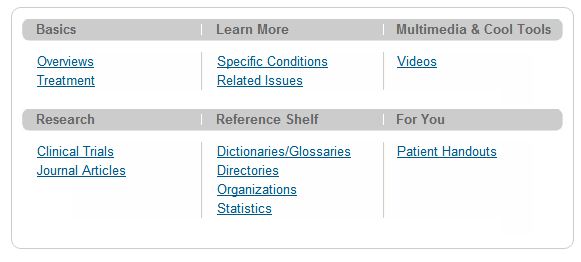 Medline Plus is a quality source, a service of the  U.S. National Library of Medicine  and National Institutes of Health.  Its page on Personality Disorders is a good site when working on mental health stories.  See the topics at the left for the variety of information you can find here, including views and handouts.
MedLine Plus also has information for more than  900 diseases and conditions and checks the quality of its links before publishing them.  While you generally want to have more than one source, this is a good one you can trust.