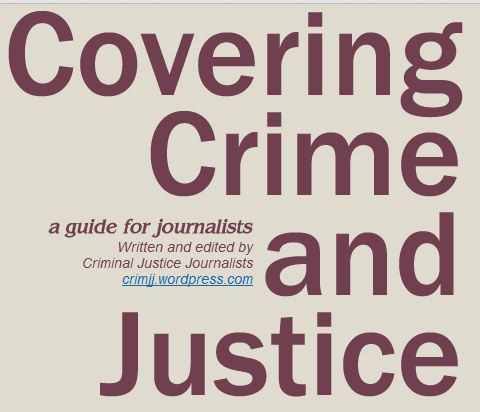 I've been updating a list of best websites in each beat for student journalists at The Newhouse School and found a gem for those of you who cover crime. And most general assignment reporters do!
The Criminal Justice Journalists publish a textbook-like site on the web, The Crime Guide, for free. I've found it a phenomenal help.
Look at all the topics covered:
The crime beat
Juvenile justice
Drug law enforcement
Racial and ethnic issues
Crime victims; ethics
Courts – -criminal and civil
How prosecutors work
Guns and gun control
Domestic violence
Prisons,  jails, sentencing, and community corrections
With the recent news about gun violence, I found the chapter on guns very helpful. Wish I'd had this background information  when I was doing stories on guns. Reporter David J. Krajicek notes that gun advocates always criticize reporters for getting details about guns wrong and said he keeps a paper copy of a gun digest handy to look up guns as he writes about them. He goes on from there to give a great primer on guns.  Only weakness is the content hasn't been updated since 2007.
But check this site out. A few minutes here and you'll be much more knowledgeable.  And that's the goal, isn't it?  Quicker, better, smarter reporting.