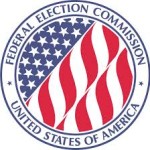 It's political season. Perhaps you want to find a good source who is supporting Candidate X.  You want something better than person-on-the-street interviews.
One underused source for who is supporting a certain candidate is your state or federal elections website. Most all the sites allow you to narrow your search by zip code or location.
Here are links:
If someone has given money, s/he probably has something to say about this candidate.
Some of the sites list donor addresses. If not, the name in whitepages.com. And if you have the address and need a phone number, check whitepages.com reverse directory by clicking on "address."   Remember, these online phone books only include listed landlines, not mobiles.