I'm enamored with Twitter lists. I have a half dozen and I often make them when teaching an Internet research seminar.
What's so great about them?
you can combine tweets on a topic or beat in one place

the tweets are easy to read and are all topical
by reading them you will find stories or story leads
you can find new sources through retweets 

 or mentions of others 

by those already on your list.
Having a twitter list gives you at-a-glance look at tweets from a group of people you've elected to follow. For example, this week I'm showing arts journalists how to research arts in a community so I formed a twitter list of the key arts institutions, organizations and venues in one sample town, Grand Rapids, Mich.
Here are three steps to get started.
First, on twitter, create a list by either a) clicking on lists at left or b) clicking on the gear at the upper right and then on "lists" a list by going to the gear icon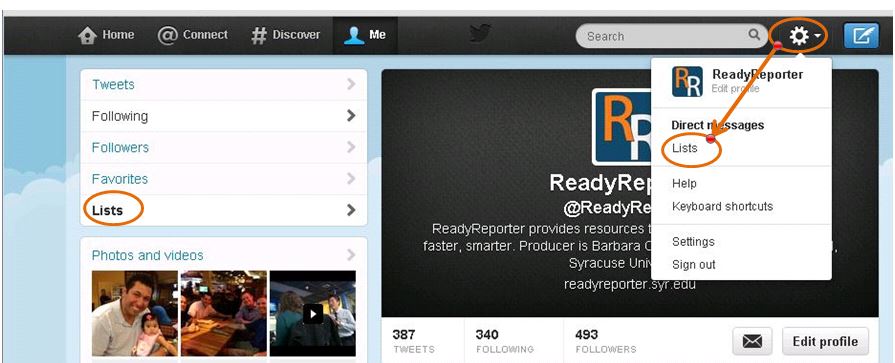 Second, type in the list name and description; decide whether to make it public or private.
Third ,once you know a person or organization you want on that list, go to his/her/its twitter page and click on the profile. Look at the right for the silhouette of a person's head and click the arrow next to it.  Choose "add " and click the appropriate list.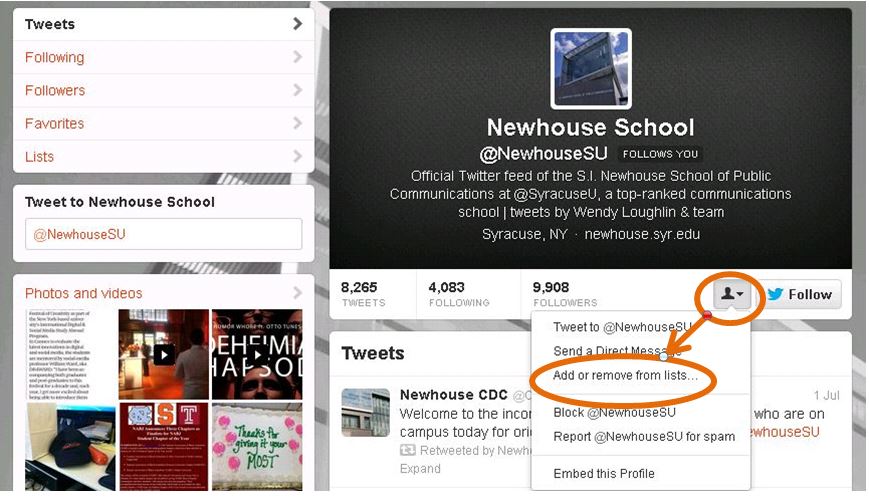 To find this list to read on the web go to your twitter account and click on lists (at left) and then the list name. Or use the URL format:  twitter.com/profilename/listname as in twitter.com/readyreporter/AJ-GrandRapids
Twitter offers a good FAQ on lists, that will answer many of your further questions.
I'd love to hear how you use twitter lists in your reporting, and am hoping to feature some reporters here on the blog.